Neurofeedback Therapy
Neurofeedback in State College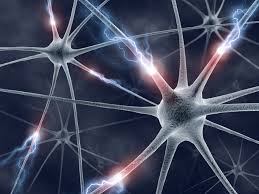 Neurofeedback Therapy, also called EEG biofeedback or neurotherapy, makes use of the brain's capacity for change to reshape brain networks. Neurofeedback is a training tool. It is a way to help someone learn how to regulate their brain. Neurofeedback is a research-supported treatment to sharpen attention, relieve anxiety, enhance mood, and improve learning, and behavior…without medication.
Neurofeedback is painless and non-invasive. Though we use technology, it is just a tool to be able to "see" what your brain is doing and then provide feedback on how to perform better. Neurofeedback does not put anything into your brain to change it. Neurofeedback provides a way to receive information or feedback moment to moment about how your brain is working. Goals are set and when your brain meets the goal, you get a "reward". This reward is a visual and/or auditory change in the "video game" you are watching. Neurofeedback can challenge your brain to change old or unhelpful ways of firing and create flexibility and balance. Flexibility in the brain is the key to healthy brain function.
Amelia McGinnis is trained in neurofeedback therapy which is a modality that is able to be integrated into traditional talk therapy. Neurofeedback therapy offers a non-medicinal treatment option for central Pennsylvania residents. Typically, clients have success with this well-researched treatment for ADHD, ADD, autism, attachment disorders, depression, anxiety, eating disorders, and migraines.